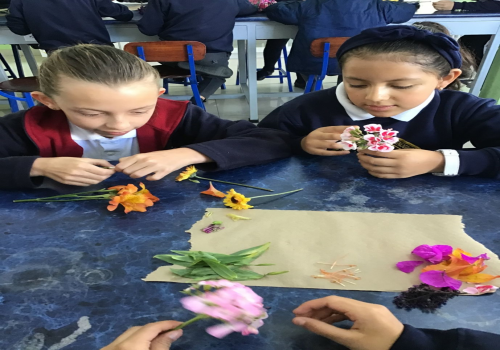 With pretty colors, interesting shapes and lovely fragrances, kids – just like bees – are naturally drawn to flowers. These blooms can also serve as an introduction to the beauty of nature and the first step in children's appreciation of flora and fauna. Also fine and gross motor practice are important components of early learning, and incorporating nature into these practices is a really fun way to make learning enjoyable.
By allowing the students to dissect a single flower, they are developing a true understanding of the parts of the flower and they will likely be more excited to learn about those parts of the flower than if they were simply reading or hearing about them.
After dissecting a flower, the students were able to identify the parts necessary for pollination, or reproduction of flowering plants. They also made comparisons and found patterns in nature that helped them in the understanding of the processes of sexual reproduction in flowering plants, including pollination and fertilization (seed production).


Autor:
Cristal Espinosa
Profesora