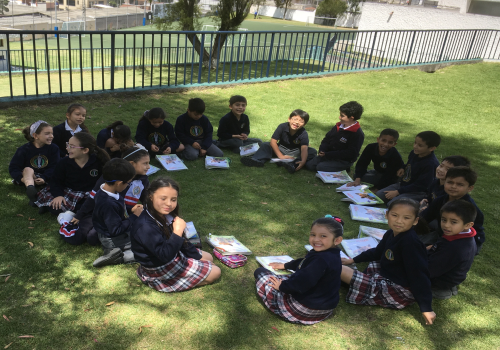 Many of the PE activities that we have are outside the class, but we also have Science, Language and Social Studies activities outside the classroom.
Kids enjoy reading about Science outdoors because they can observe in the nature the topic we are talking about.
The weather, during these days are perfect to work and breathe fresh air under this big tree's shade.
SEK Ecuador taught us to enjoy the simple things around us...!



Autor:
Guido Villarreal
Profesor